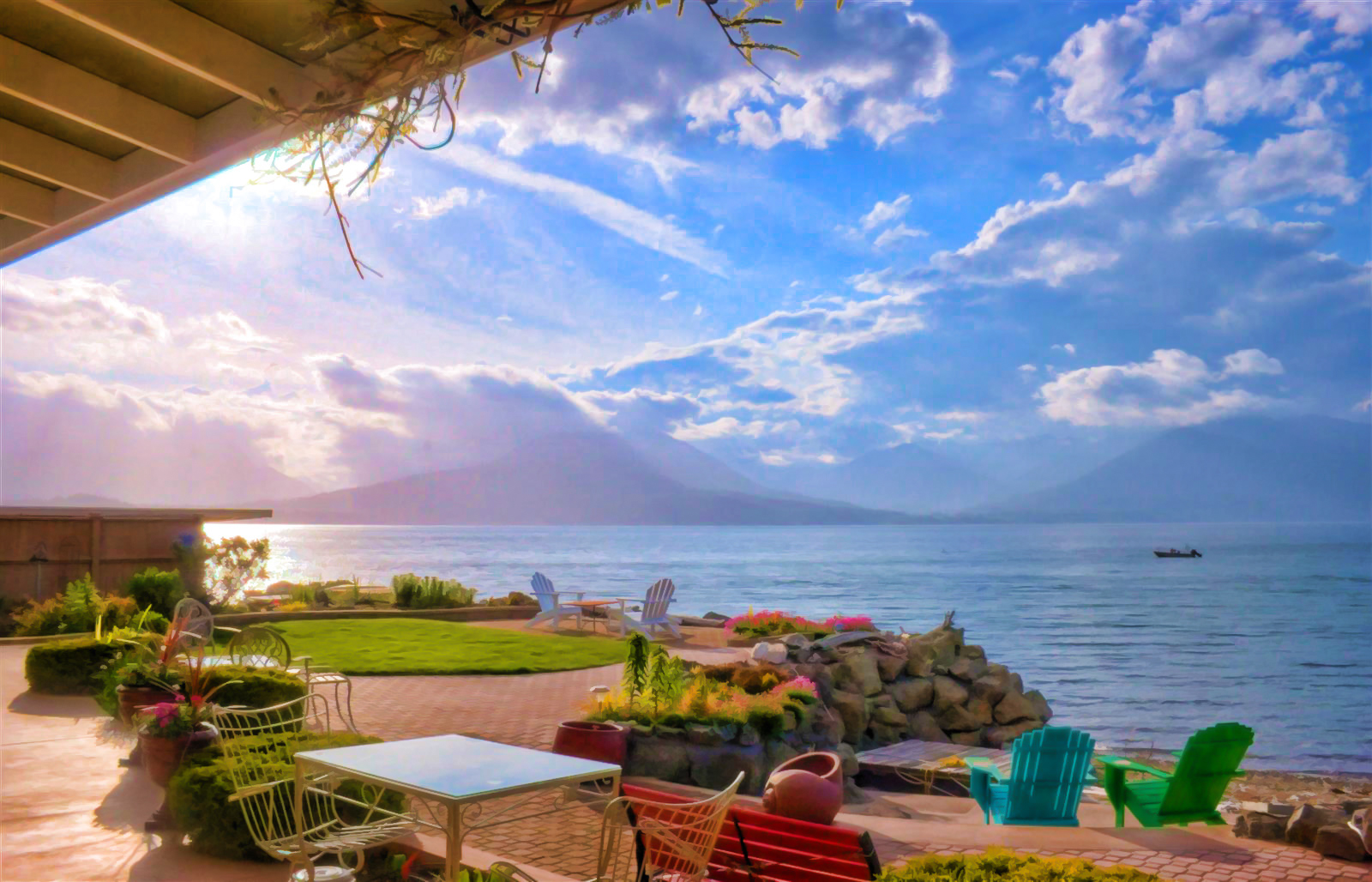 We Highly Recommend Irene Wurden & Her Team
"Irene does not leave a detail untouched! She listens to the seller & follows their instructions, giving them helpful information, to assist them to make the best decisions for their property. She knows the waterfront market & the competition. She updates the listing with any new information. She is quick to respond to calls. Irene is calm & shows a very professional response to any situation. The photo gallery that she & her team provide are spectacular & she willingly advertises the property in all medias. We would highly recommend Irene Wurden & her team!" - Mr. & Mrs. Crossland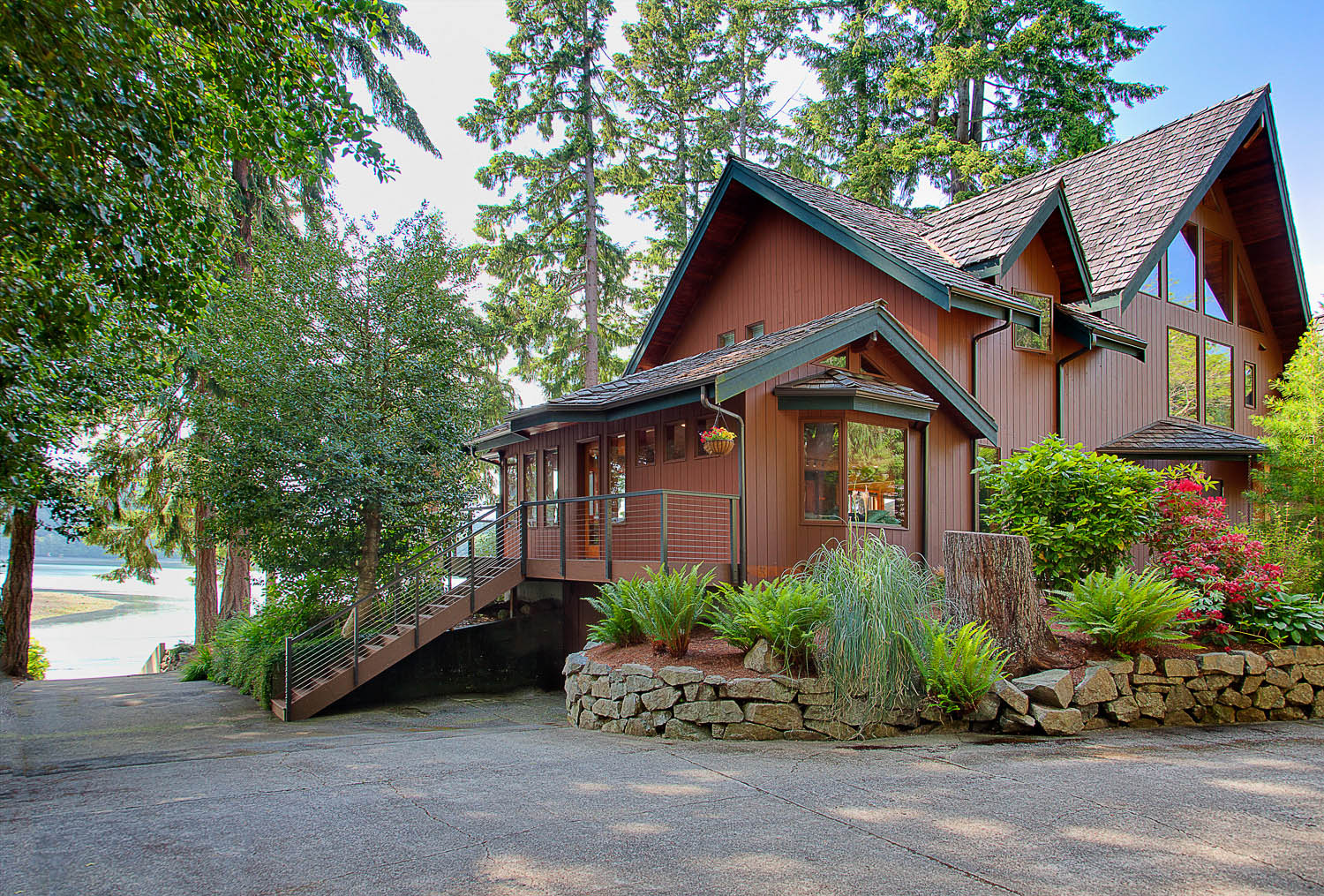 Beyond our Expectations!
"Perhaps the greatest compliment I can pay Irene and Chris is to say that without them we would not be settling into our lovely new home! Irene and Chris went so far beyond our expectations for Real Estate professionals that I could add pages to their already glowing reviews. Suffice it to say that Irene and Chris walked each step of the way with us during the purchase process, and were just a call away to answer questions, and provide support, with excellent communication and a meticulous attention to detail. Additionally- they are both great people, enjoyable to be with, and kept the process light! I highly recommend both Irene and Chris for their knowledge, expertise, professionalism, and high ethical standards. And as a bonus, International buyers can feel especially assured by this team's qualifications. SO. . . . Orchids to Irene and Chris with our heartfelt thanks for helping us find and purchase our lovely new home. We could not be happier!" - Patricia and Frank D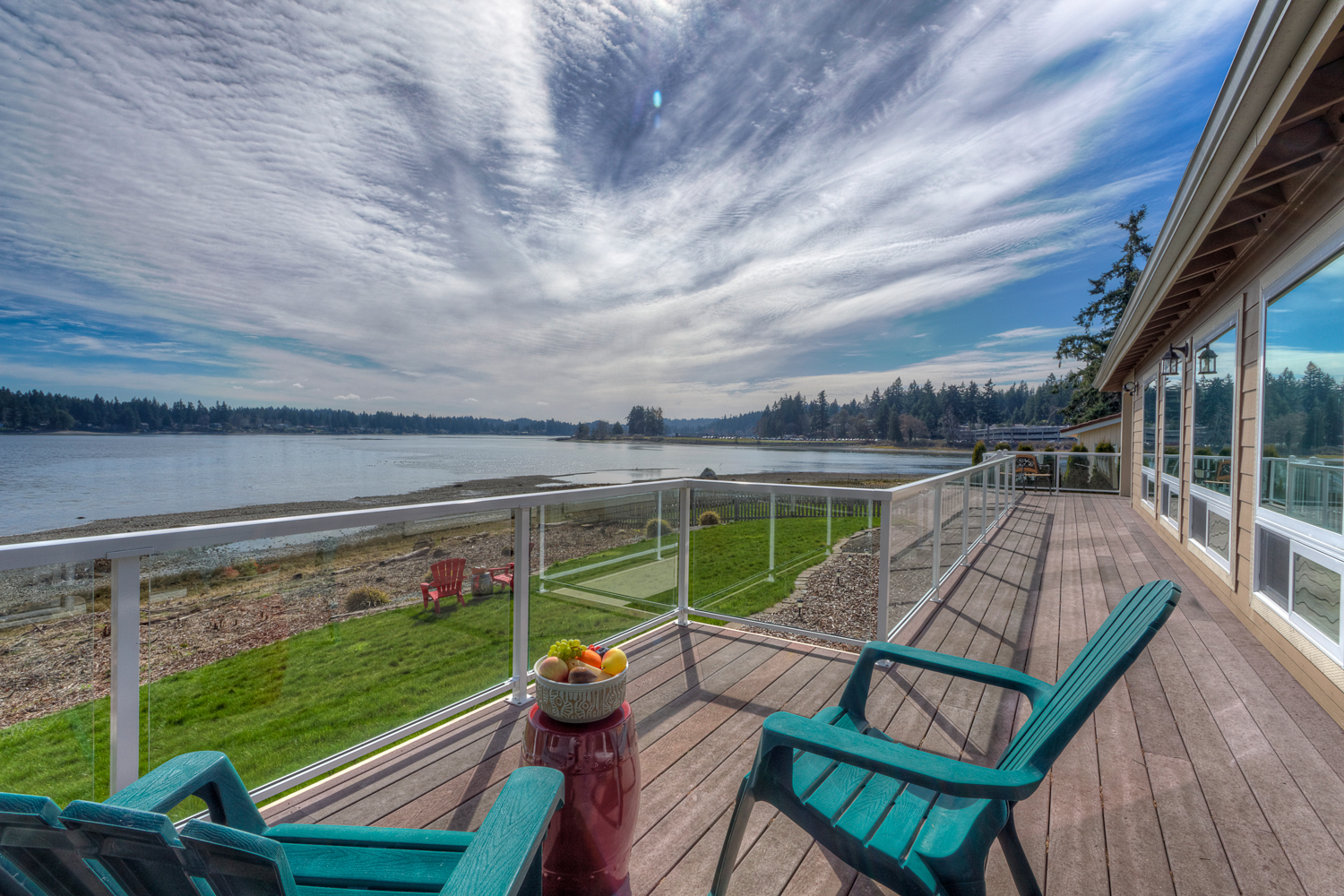 Honesty, Integrity, Professionalism and Respect...
"Thank you for your honesty, integrity, professionalism and respect for our desire to have our personal information remain confidential whilst marketing our waterfront home. We valued your advice, suggestions and knowledge of the market. Without your expertise the sale would not have closed. Of that we are certain. You and Chris worked tirelessly on our behalf, and are the best agents we have ever had the good fortune to be referred to for marketing our waterfront home. It was our lucky day when a friend arranged for us to meet with you. Thank you for your kindness, your patience, and generosity." - Mr. & Mrs. Miller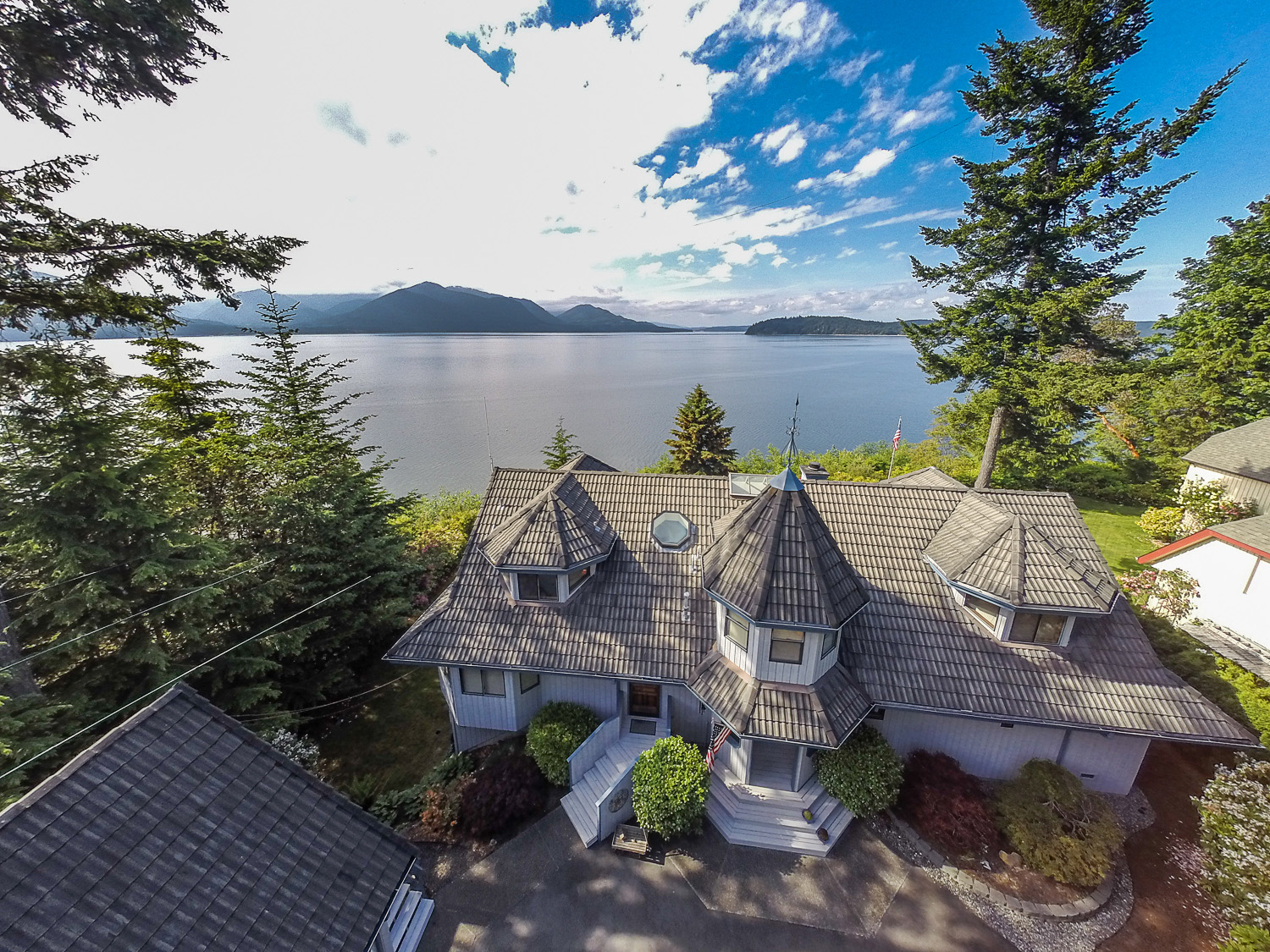 Experience, Expertise, Tenacity and Class!
"Irene & Chris Wurden are outstanding at what they do. Not only did they get my house sold, they helped me buy another and arrange a simultaneous closing, allowing a door to door move. This saved substantial hassle to say nothing of storage costs. In addition, the other REALTOR involved with my sale and purchase were relative newbies to the industry, and Irene coached them to keep the process going and bring it to a successful conclusion. Neither transaction was simple. The professional photography for the listing, including aerial shots, and the staging they recommended were a real plus. If you are looking for experience, expertise, tenacity and class in your REALTOR, the Wurdens are the right choice. - Mr. & Mrs. Voorhees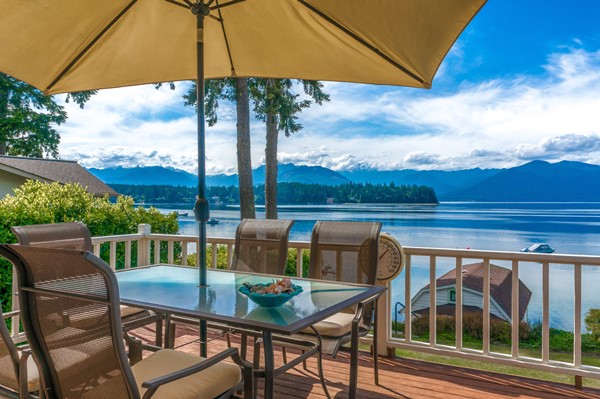 The transition was Seamless.
"My wife and I recently bought a waterfront home in Seabeck on Hood Canal. We were delighted to have dealt with Chris Wurden and then Irene Wurden in completing the purchase. At every step of the way, they were consummate professionals in bringing about a successful closing. There were numerous issues to be addressed as the house was built in the 1940's. Chris was always there to document and follow through in getting everything covered. One particular issue (involving repairs to foundations) required a good deal of patience and tact, and Chris did a great job of bringing it to a positive conclusion.

Chris and Irene worked really well together as a team. When Chris left (on a long planned and well deserved vacation), Irene was immediately there to pick up on things. The transition was seamless. We cannot say enough about their representation of us and their successful conclusion of a difficult transaction. Windermere should be very pleased to have them in the Windermere's stable of agents. We would gladly recommend the Wurdens to any prospective buyers or sellers." - Mr. & Mrs. Havers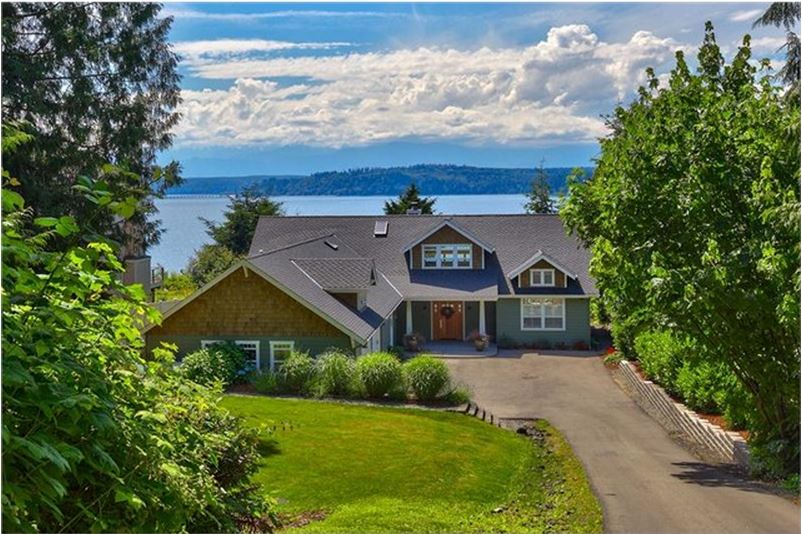 Always Gives the Best Advice!
"The Wurden team has help us to sell and buy houses for last 10 years, Irene has always been available and most helpful in difficult situations she always give the best advice. The enthusiasm of the team make it a pleasure to work with." - Dr. & Mrs. George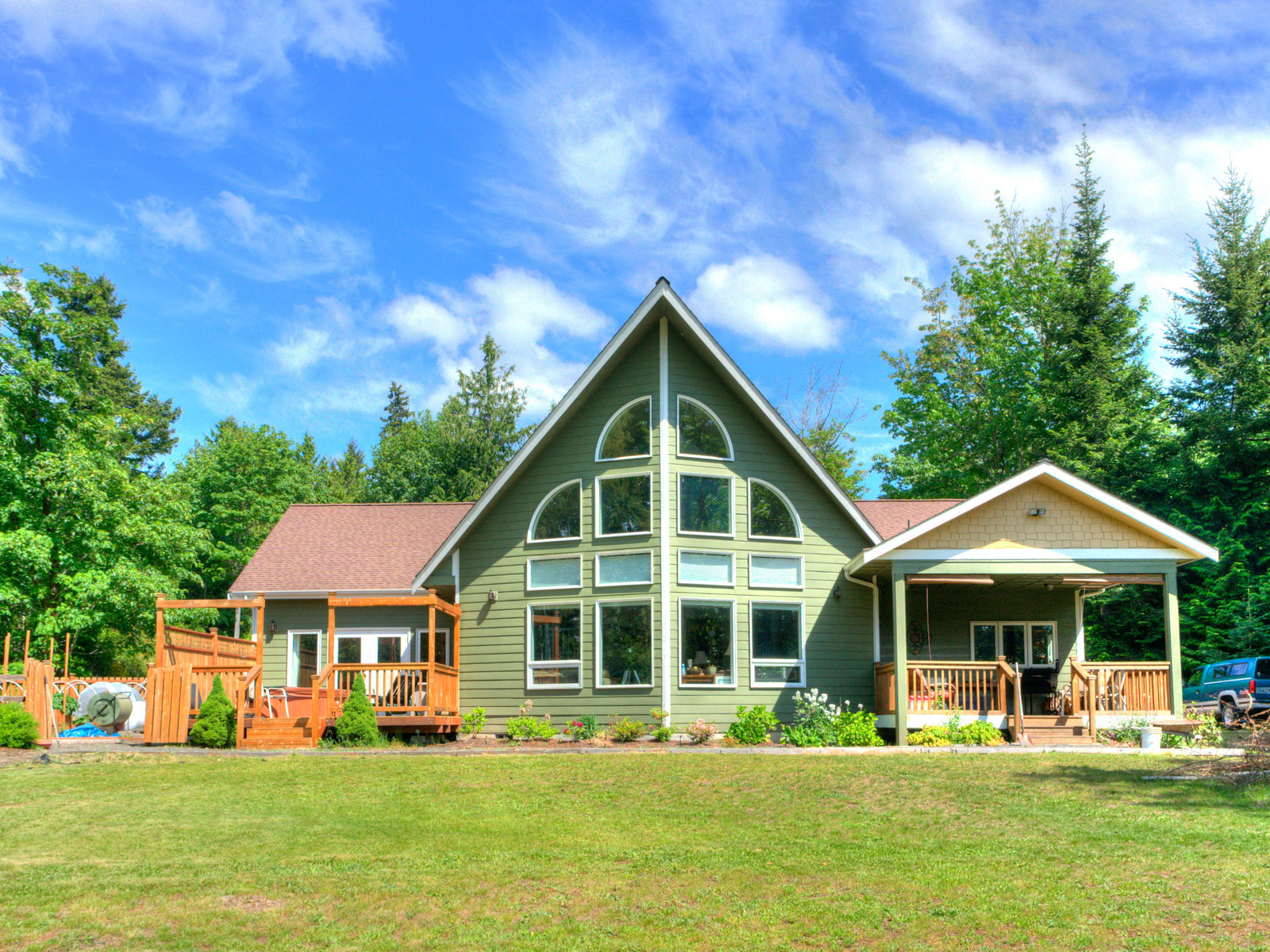 We Couldn't Believe it!
"My wife and I cannot say enough positive comments about Irene Wurden and her son Chris Wurden. Their expertise as real estate agents are impeccable. Irene worked with us on the sale of our current home in Silverdale which she was able to negotiate to get us our full asking price of $599,800!! We couldn't believe it! She also did all the negotiations on our new house in Kingston. Chris has worked tirelessly behind the scenes making both transactions and the big move from one house to the other, seamless! During the entire process of selling and buying, both Irene and Chris were always in contact with us literally at a moments notice. Over the years we have had a few different agents and honestly none of them have come close to comparing what Irene and Chris have done for us! They are not only our agents but have become our friends through the process. They truly looked out for our best interest the every step of the way." - Mr. & Mrs. Sloan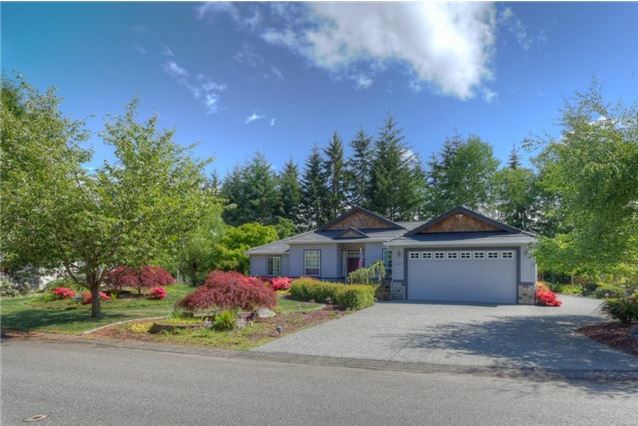 Irene has our Complete Trust and Enduring Respect
"We first worked with Irene back in 1998 or so, and she has been our agent for 3 home purchases as well as 3 sales. Repeat business is the best recommendation I can think of, and she has people like us that keep coming back. Irene has our complete trust and enduring respect for her, integrity, professionalism, and knowledge." - Mr. & Mrs. Andre Mansfield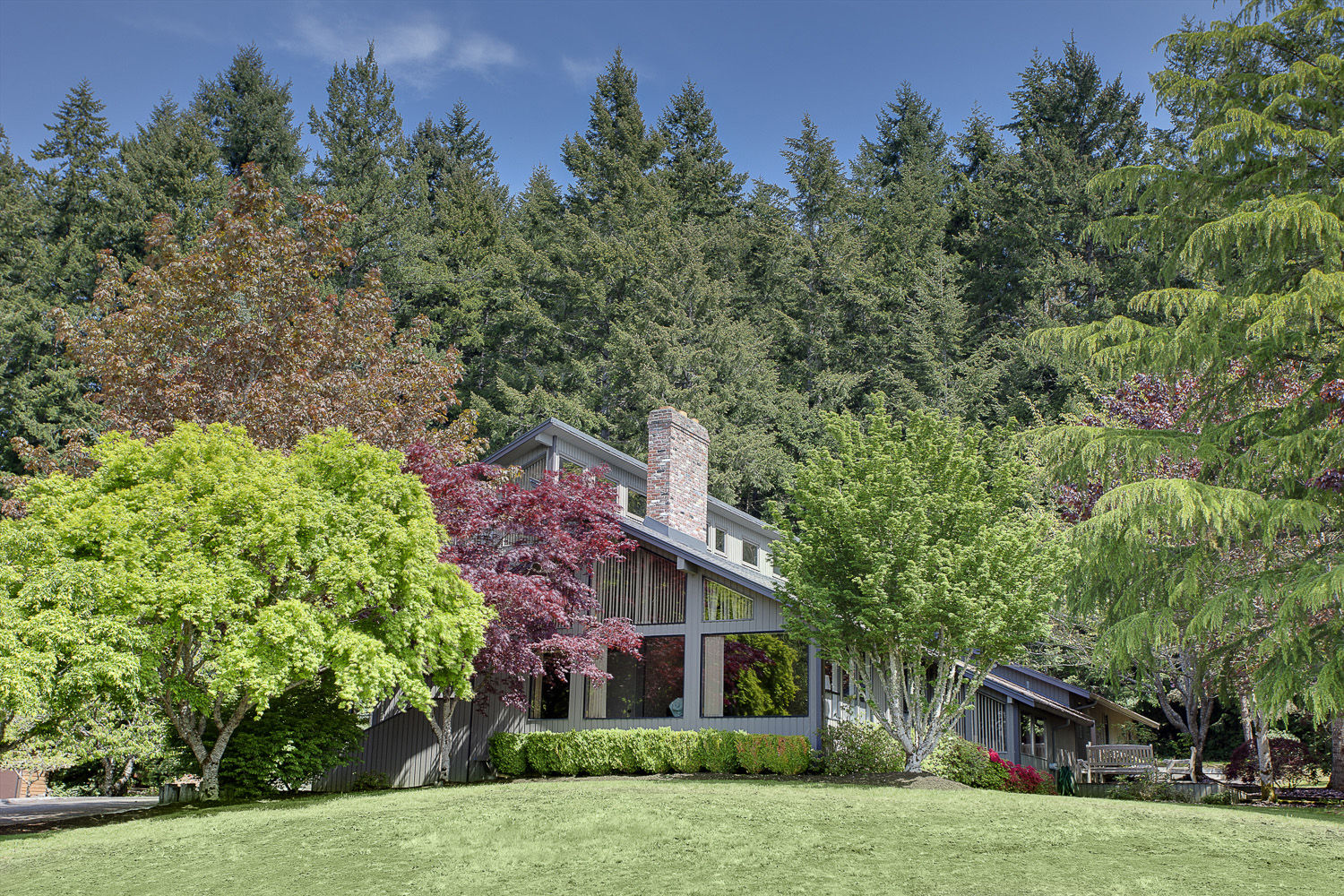 Fabulous Job!
"Irene and Chris did a fabulous job for us selling our home. Through the entire process from market analysis, home placement, marketing, offer analysis, negotiation and closing, they worked tirelessly on our behalf. Through their efforts, we had an accepted offer within three days, and closed in 30. Thank you Irene and Chris!" - Dr. & Mrs Rohlfing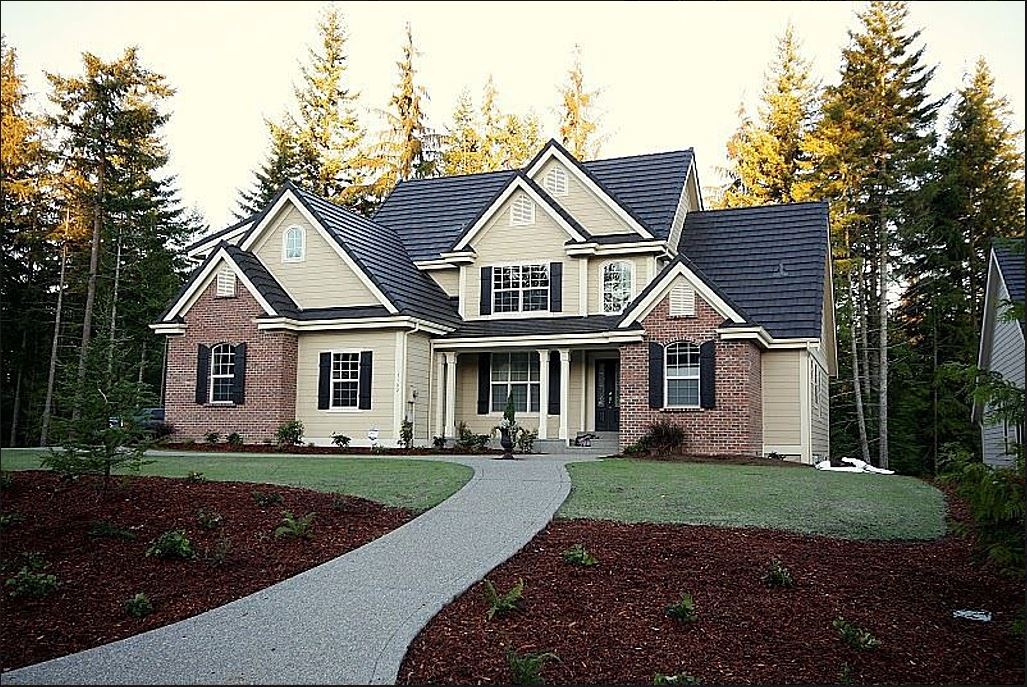 It didn't matter what time of day!
"The thing I liked most was their ability to negotiate through the sales process. They were very professional and responded quickly and it didn't matter what time of day. They conduct themselves well." - Pioneer Builders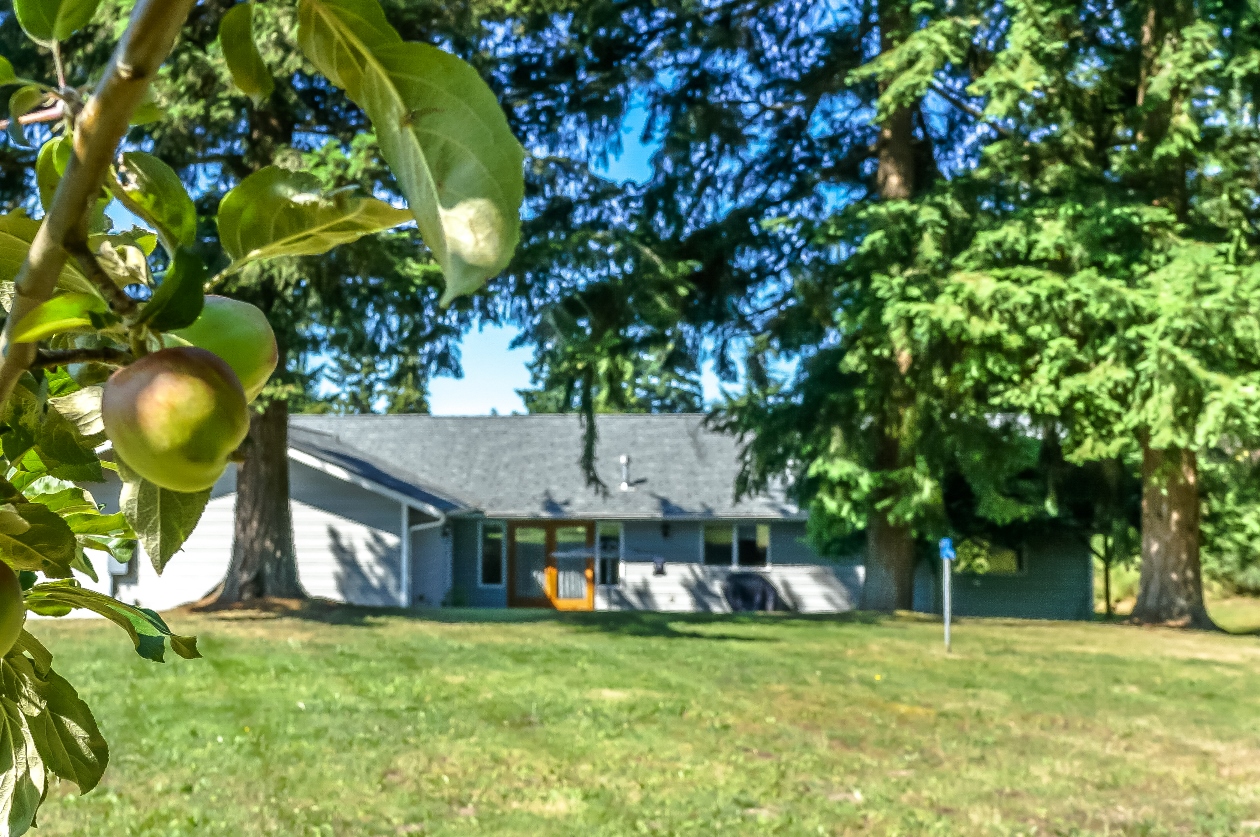 They are a Full Service Team!
"Extremely knowledgeable. Always available to answer questions and assist. Multiple. Advertisement venues to show your home. Chris takes outstanding and unique pictures to show your home. They even brought furniture from their home to help stage our home after we had put all ours in storage. They are a full service Team. They even got us a recommendation for a realtor in Yuma that helped us find our dream home in two days. We highly recommend them in all aspects of the buying and selling process." - Mr. & Mrs. Alexander
Irene is a "Lifetime Realtor" for us!
"We reside out of state and needed a realtor who we could depend upon to screen properties and represent us throughout the entire purchasing process. Irene was fantastic! She was sensitive to our time constraints and made sure each of our cross country house hunting expeditions was productive and informative. Because we were not from the area, her wealth of local information proved invaluable. We were especially appreciative of her attention to detail and her prompt response to our questions and requests. Irene is a "lifetime realtor" for us--there is no one else we would use for our property needs in that area." - Mr. & Mrs. Snavely
Kitsap County Sheriff Steve Boyer:
"Dear Irene, what a positive experience! Judy and I will always be grateful to you as we live in our Dream home. Each day reminds us of how fortunate we are to live in this wonderful community. We commend you for your professionalism and interpersonal skills which eliminated worry and anxiety. A sometimes complex process successfully concluded in the best interest of all concerned. Your significant involvement in civic and charitable endeavors is also impressive. Citizens such as you improve the quality of our lives. Please accept our thanks and friendship."
Bob and Jane Fredericks:
"Dear Irene, It's been such a pleasure working with you to sell our Beach House. In fact, it was fun. You handled everything with professionalism, integrity and perseverance. Even though it a difficult time to sell, you managed it in a little over two month (we had tried to sell it ourselves for 1 and a 1/2 years). Thank you again for a terrific job."

Billie Jo Peterson:
"Irene couldn't have been more helpful. She kept me informed every step of the way! She kept my spirit up with her high energy and positive attitude. She was a\available to me 24/7 with her "can-do" attitude. She is an excellent realtor!"

Katherine Yi:
"It was such a pleasant experience. Irene is not only knowledgeable at what she is doing, but very considerate & caring person!!! Irene seems to think of everything. A real professional! a "class act". One of the smoothest transactions ever."

Carol and Jim Wooley:
"She is the best! Not enough room here to say how much confidence we have in Irene's ability. Find more agents of Irene's quality."

Roger and Karen Slater:
"This letter is an enthusiastic recommendation for the professional Real Estate expertise of Irene Wurden. Anyone contemplating listing a home for sale or looking for a home to purchase in the areas she works would be well served to have Irene represent them. Irene listed our architecturally designed, custom , waterfront home. Her marketing skills were immediately apparent. The web-site visual her team created was sensational. We had inquiries from Coast to Coast and several foreign countries even in a tough Market. Irene available on short notice for showings ether the Buyers were represented by another Real Estate agent or wished to have her conduct an on-site tour. Her cordial demeanor and years of experience representing and negotiating for both buyers and sellers were a major factor in the sale of our high-end home in January of 2008. At the present time we are looking for another property to purchase. It was only natural and prudent for us to ask her to represent us as our Buyers agent. In this capacity, her knowledge of the area, her assistance in reviewing listed properties, which meet our price range, property size, square footage and other parameters, as well as her professional contacts have been most helpful. As a final comment, Irene exemplifies the words full service means. We are available to answer any questions a potential client may have."

Redge & Sara Campbell:
We cannot say enough positive comments about Irene Wurden, and her expertise as a real estate agent. Irene worked with us on the purchase of our current home. During the early stage when we were investigating the market and contemplating our options, she was incredibly responsive to every request for information, listings, and showings. She never pressured us, but was always available when we needed her. When we found our special house, Irene led us through the purchasing process with professionalism, timeliness, and constant communication. We always felt informed and supported, every step of the way. We feel we got the home of our dreams, and we wouldn't have found it without Irene Wurden!
Erica Geffen:
"Irene was quick to respond; She was an excellent resource in every way"
Dr. David and Francesca Swift:
"Irene Wurden went above and beyond to help make this work for us."
Steve & Suzy Bell:
Our experience working with Irene Wurden has been nothing but positive. In 2009, Irene helped us sell our house above its assessed value and has since then helped us with the purchase of rental properties. Irene is a very capable, knowledgeable and professional agent. You won't find anyone who will work harder for you.
Edith Enns:
Irene has a keen sense of the client's personal needs and strives to match her research for a home along those lines. She is professional in every way and has a deep conviction for high integrity in every encounter. Her sense of humor, never ending kindness and compassion make her, in my opinion, a cut above all.
John Holzemer:
Over the years I have been involved in both commercial and residential real estate and Irene Wurden is the best realtor that I have met. She understands her market, is very ethical, has tremendous follow-thru, and great sales skill. It is with pleasure that I offer this recommendation.
Conrad and Gillian Esser:
"Dear Irene, My wife and I would like to thank you for your professionalism and strict confidentiality in representing us to purchase our new home. Your service delivery to our demands was impeccable. This is a task often not provided once agreements are signed by most realtors. We \MII most definitely refer you to any of our friends may need and require a real estate agent offering excellent service delivery such as yours. Best Regards"