"Kitsap County Peninsula is the "Resort Destination" at your doorstep. Offering amazing values in the Luxury marketplace this county provides more value for less."

Kitsap has a population of 251,000. Whether you are visiting art galleries on the island of Bainbridge; Bremerton's historic Navy Docks and waterfront; Hansville's waterside communities of Pont No Point and Driftwood keys; The city of Kingston, beautiful and accessible just 30 minutes from Edmonds, Poulsbo the proud Scandinavian town also known as "Little Norway on the Fjord"; Port Orchard the county seat and first incorporated city of Kitsap, Home to Differential Energy Global the fast growing high tech light company, Silverdale the growing geographic, commercial center, and home to Silver City Brewery; Or the stunning panoramic mountain and sunset views of Seabeck, Lofall, and Hood Canal Drive.
The 254 nautical miles of affordable waterfront property that defines Kitsap County is never far away.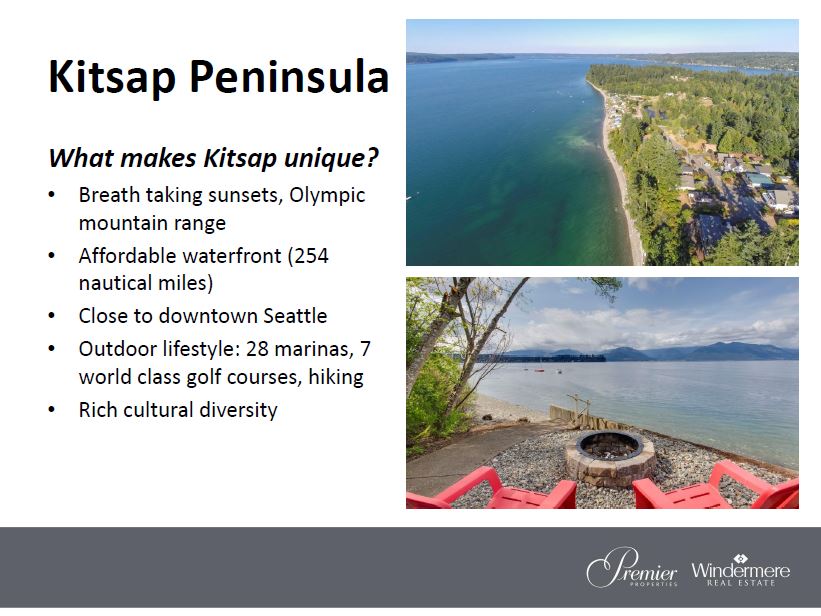 Location:
All of these places I just mentioned, are located between 30 minutes and no more than 1 hour 45 minutes from down town Seattle. The peninsula is accessible by the largest ferry system in the United States (carrying 22 million passengers in 2014 alone), by car (just 1h 20 minutes to the center of Kitsap), even quicker by personal boat (only taking 20 minutes to arrive in Bremerton vs the 1 hr it takes with the Bremerton ferry), or if you would prefer to take the high road…. the peninsula is serviced by Kenmore Air.
Additional Details:
We also have 28 marinas hidden throughout our many coves. 7 world class golf courses to play rounds on…. and are just over an hour away from the hundreds of miles of trails, camping, and vistas offered by the World Renowned Olympic National Park. The mountains are an unforgettable sight no matter where you are on the peninsula…. But especially when you are kayaking, crabbing, fishing, or shrimping right across from their foothills or if you prefer, enjoying the view with a glass of wine on your private beach.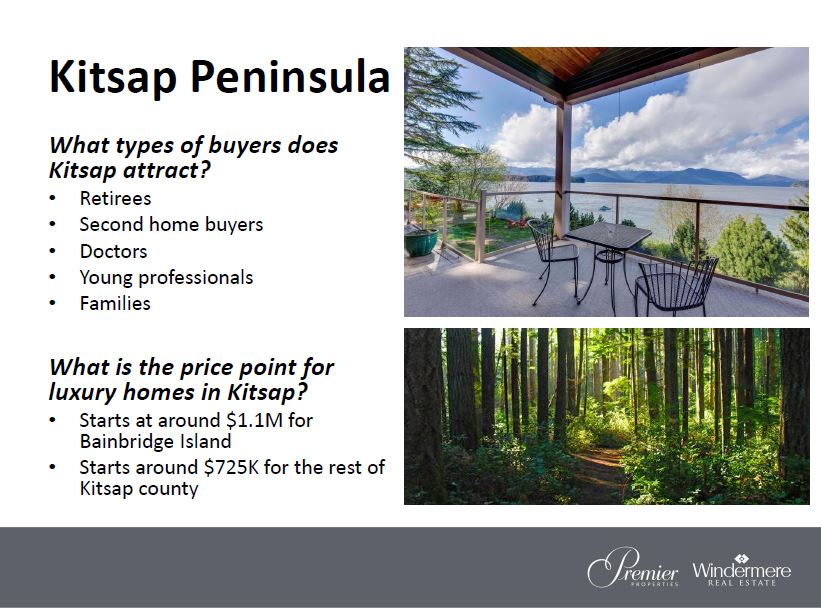 Buyer Types:
Kitsap attracts many types of people. We see retirees looking to move out of the city, a large population of medical service professionals attending the new state of the art Harrison Hospital in Silverdale (which is set to build yet another building). We see families who are looking for a peaceful, private, environment with highly rated schools to raise their kids. Young professionals & Entrepreneurs who enjoy the freedom of working from home with high speed internet. And of course Second Home Buyers looking for retreats on the water or stunning acreage at a great value.
Price Point:
We have two markets in Kitsap. Because of its proximity to Seattle (just 30 minutes away) the Bainbridge market enjoys a relatively higher price point than the rest of Kitsap County. The Luxury market qualifies at $1.1million on the island. Where the rest of Kitsap County qualifies at about $725,000. This means that at $725,000 homes offer a similar physical value to those with much higher prices elsewhere.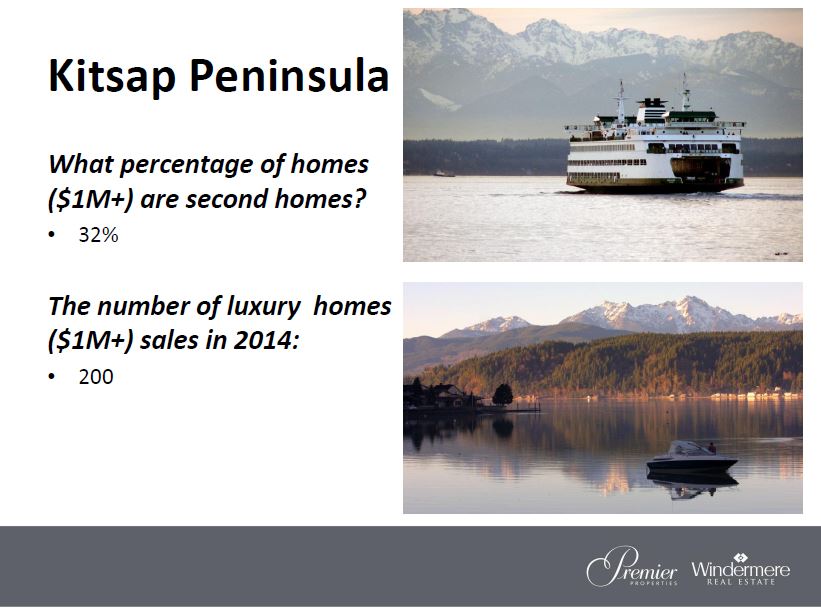 Market Stats:
Last year about 32% of our Luxury sales were second home sales. There were a total of 200 luxury sales in our market (44% of those being waterfront sales).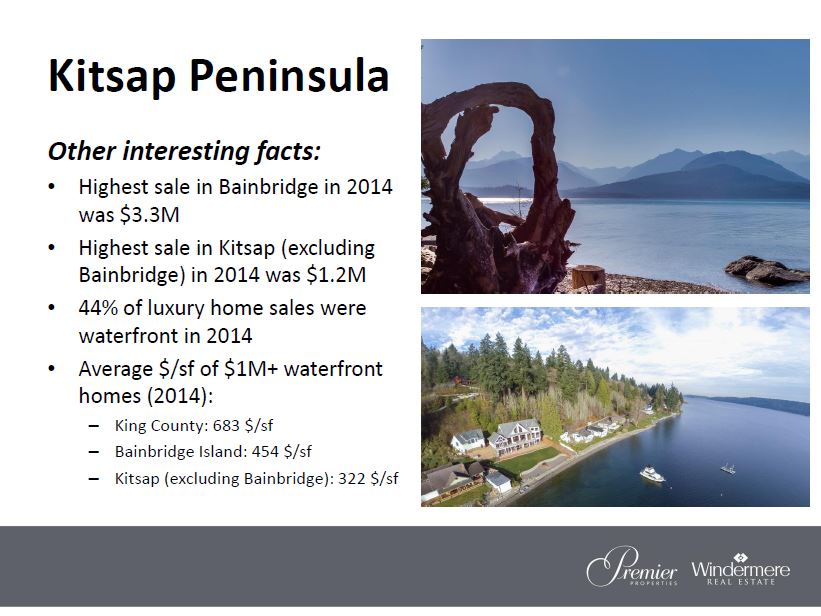 Now I would like to give you a quick comparison. The average price/sqft of +1mil Waterfront home sales in 2014.
– King County: 683 $/sf
– Bainbridge Island: 454 $/sf
– Kitsap (exclude BI): 322 $/sf
As you can see, you can find amazing value for your clients in Kitsap County.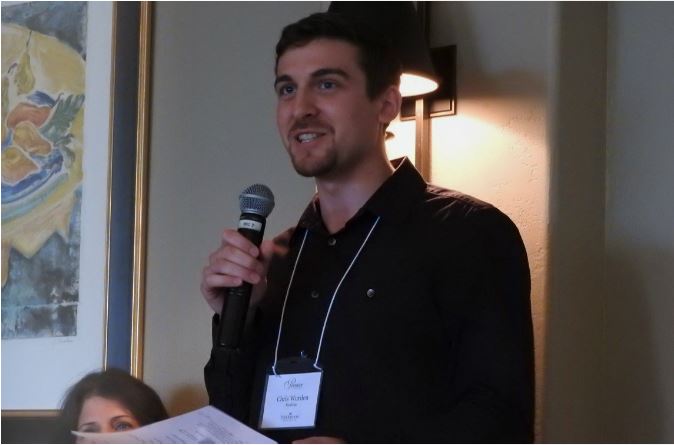 On a personal note: The Kitsap County Peninsula holds a special place in my heart. I have spent over 3 years traveling outside of the United States to over 25 countries. I have lived as a dive instructor in Thailand, worked for over 5 and a half months in Australia, Hiked 100 miles through the Overland Trek in Tasmania, and Canoed the National Parks in Quebec… yet I always find myself arriving in wonder on the beautiful Kitsap Peninsula nestled between the Cascades, Seattle, and the Olympic Mountains… it is one of the most spectacular places in the world.
We encourage you to look just a little bit further, Kitsap has a lot to offer and we guarantee you will find value, beauty and an amazing lifestyle if you just open the door…
Or in this case hop on a ferry!
If you have questions feel free to reach out to Irene Wurden or Myself. We are the second and third generation Brokers in our family and have been working in Kitsap County since 1972. We are happy to share our world with you.
About the Wurden Team, Testimonials, Facebook, Twitter
May 27, 2015, Broadmoor Golf & Country Club, Seattle WA



Panel: Keith Wells (Lake Chelan), Pat O'Day (San Juan Islands), Lisa Hatem (Maui), Chris Wurden (Kitsap Peninsula), Wally Gudgell (Orcas Island), Jay West (Cabo)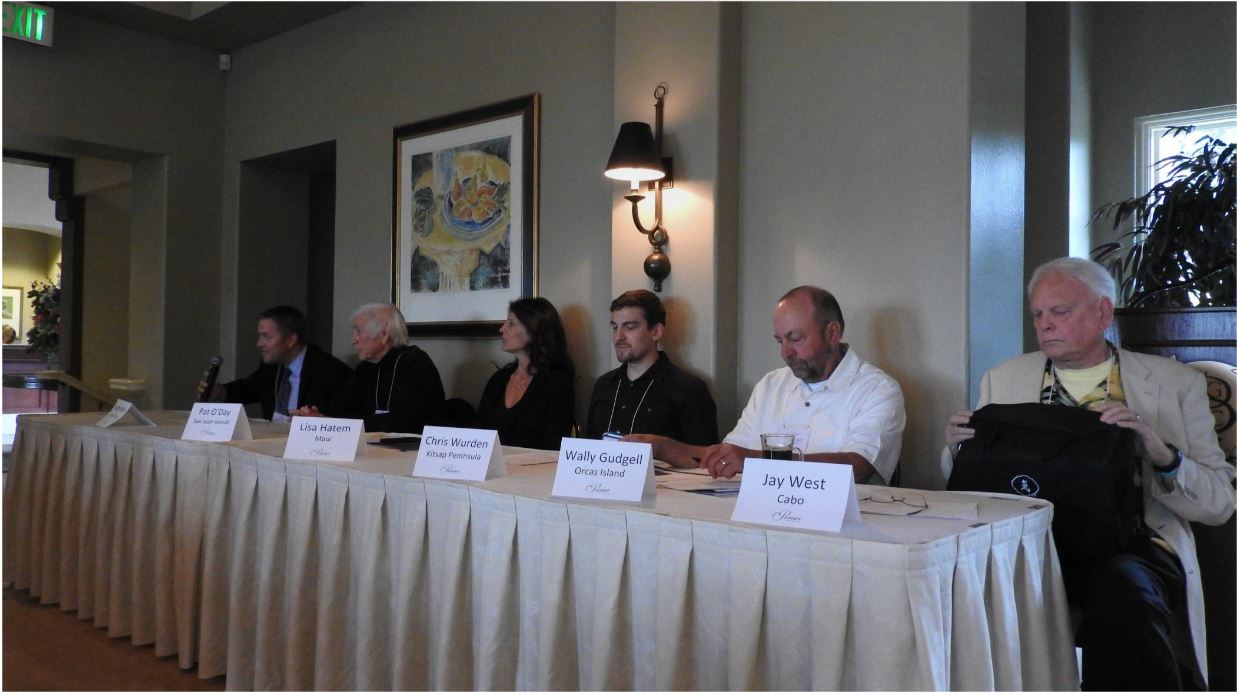 More than 100 agents came together on May 27 for the monthly Windermere Premier breakfast to network and learn about the growing vacation/second home market. This month's panel consisted of agents from popular second home markets in Cabo, Lake Chelan, Maui, Orcas Island, Kitsap Peninsula, and San Juan Island.
The overall message was that the second home market is still in recovery mode. Those areas located in the Pacific Northwest say that their proximity to Seattle and its growing economy's starting to have a positive impact in their markets. For example, the Kitsap Peninsula is seeing an uptick in second home owners wanting a reprieve from the city. The same is true on San Juan Is and where 80% of the homes are vacation properties. San Juan has an abundance or waterfront homes for sale, many of which are well under a million dollars. On Orcas, 60% of their market is priced at $900,000 and above, and prices are expected to see double digit appreciation next year.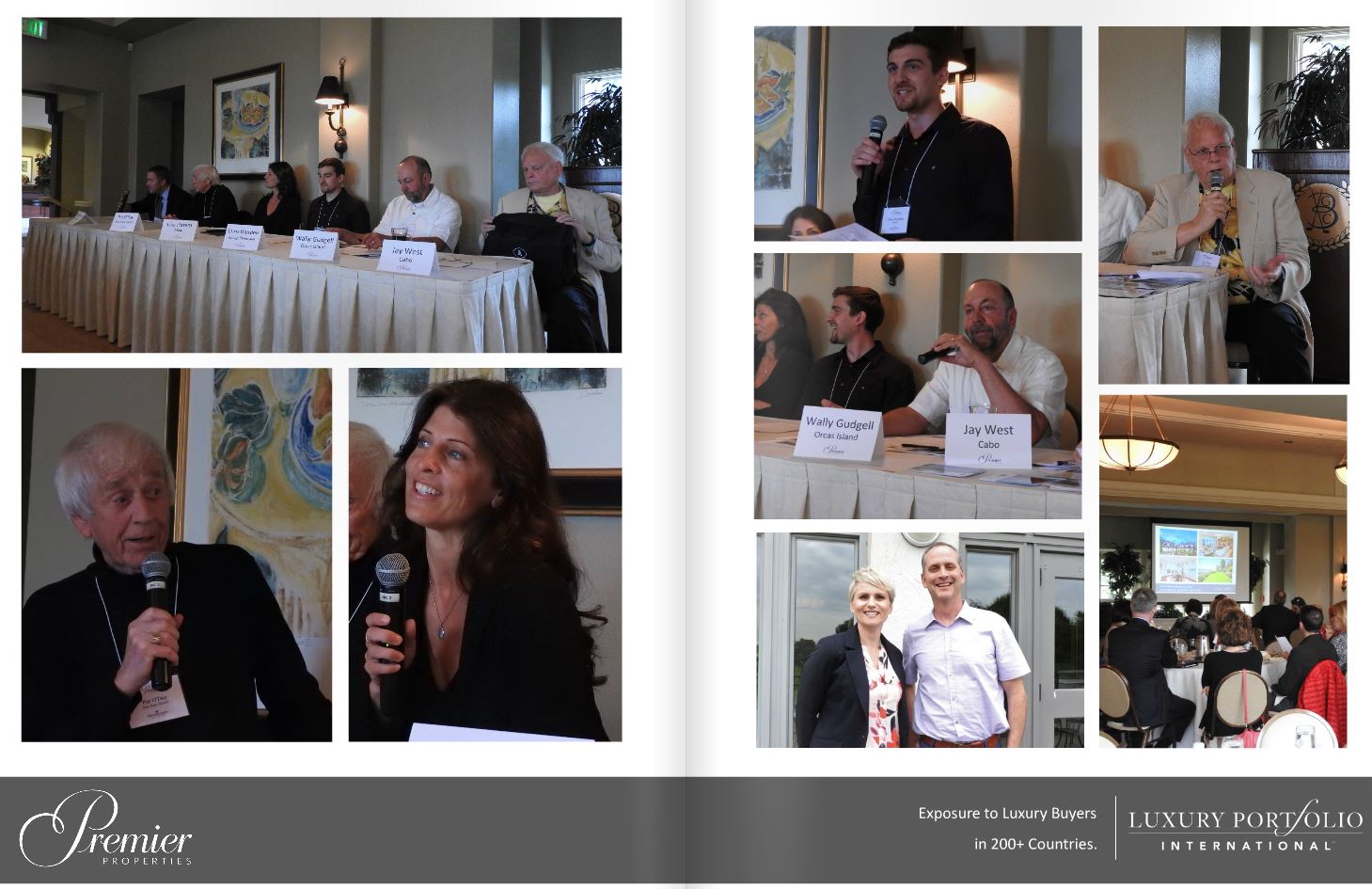 Maui is a different story; they actually have a shortage of inventory which is driving up prices. They're seeing a lot of international and cash buyers, even for homes priced in the multi-mil ions. Los Cabos's still recovering from last year's hurricane which brought the real estate market to a standstill. Thiers a buyer's market and 20% of their inventory is luxury listings priced at $l million and above.

Special thank you to the six agents who took the time to share their insights on the second home market in their local areas.
Bellow are the Featured Properties in Kitsap County at the Event.
About the Wurden Team, Testimonials, Facebook, Twitter
The Kitsap Peninsula is one of the most underrated areas in the United States for High quality Luxury Homes. Below we have featured 11790 Anderson Landing NW, Silverdale Washington 98383 located a beautiful 1 hour ferry ride and twenty minutes drive from downtown Seattle. Here at The Wurden Team we are proud of the amazing Lifestyle offered here in the Kitsap Peninsula. Just take a look for yourself!

$2,495,000 | MLS#611128 | 5.56ac | 5962sf | 3br | 2.5bth | 300ft no-bank Beach Front
JUST A 1 HOUR FERRY RIDE & 20 MINUTE DRIVE FROM DOWNTOWN SEATTLE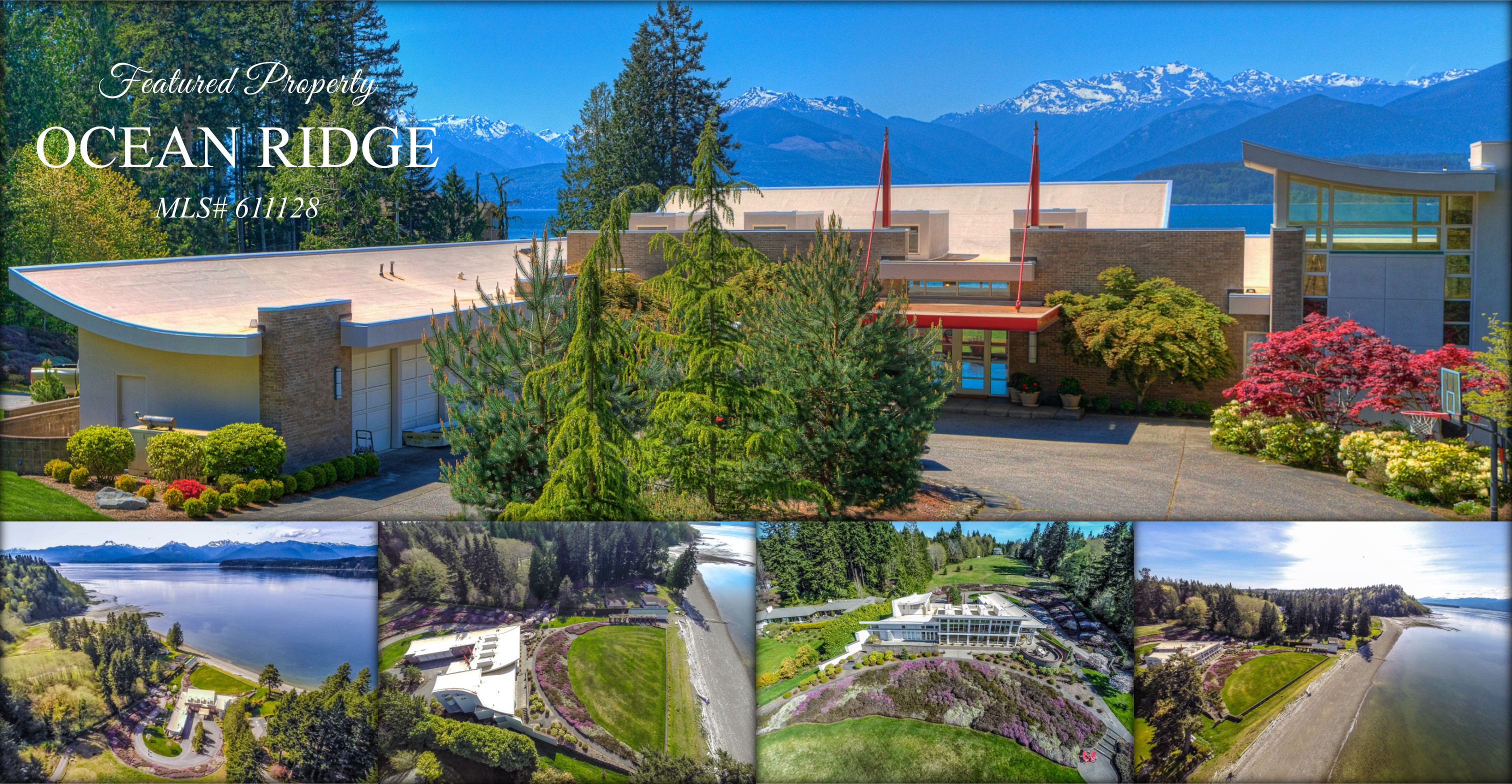 One of Western Washington and the Olympic Peninsula's finest properties that truly "has it all". With Western exposure & ~300 feet of sandy beach waterfront; experience breathtaking views of the Olympic Mountain Range framed by romantic sunsets and plentiful blue waters of the Hood Canal. Escape to the peacefulness of this seaside estate tucked away in a quiet & private neighborhood known as Anderson Landing.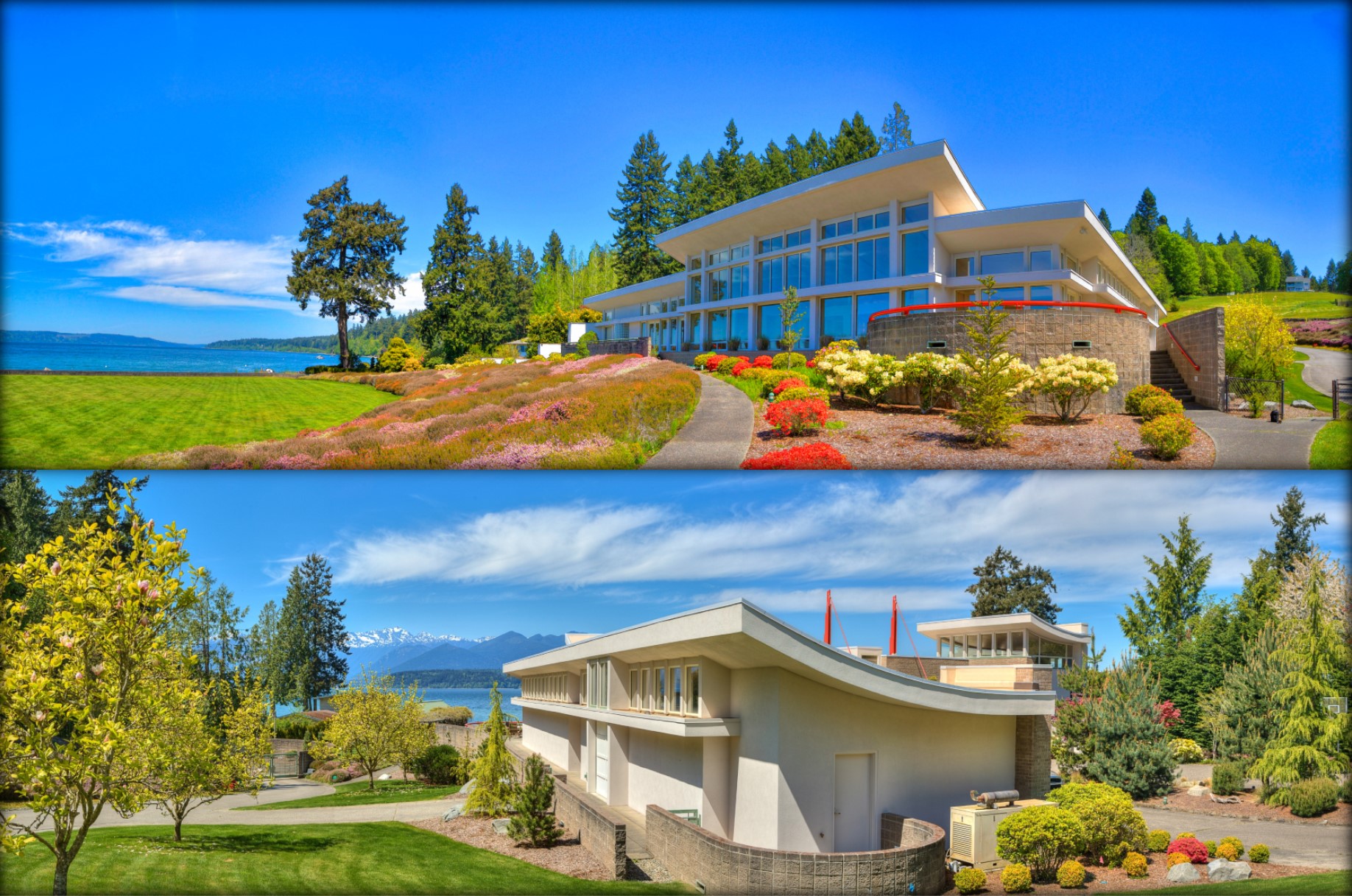 The Ultimate architectural design for the Northwest lifestyle. This outstanding modern home offers 5962 square feet, 3 bedrooms & 2.5 baths on one level with a bonus room above. This one of a kind custom built Estate is beautifully situated in spacious surroundings on 5.46 acres of land. A definite must see for the most particular clients requiring serenity & privacy.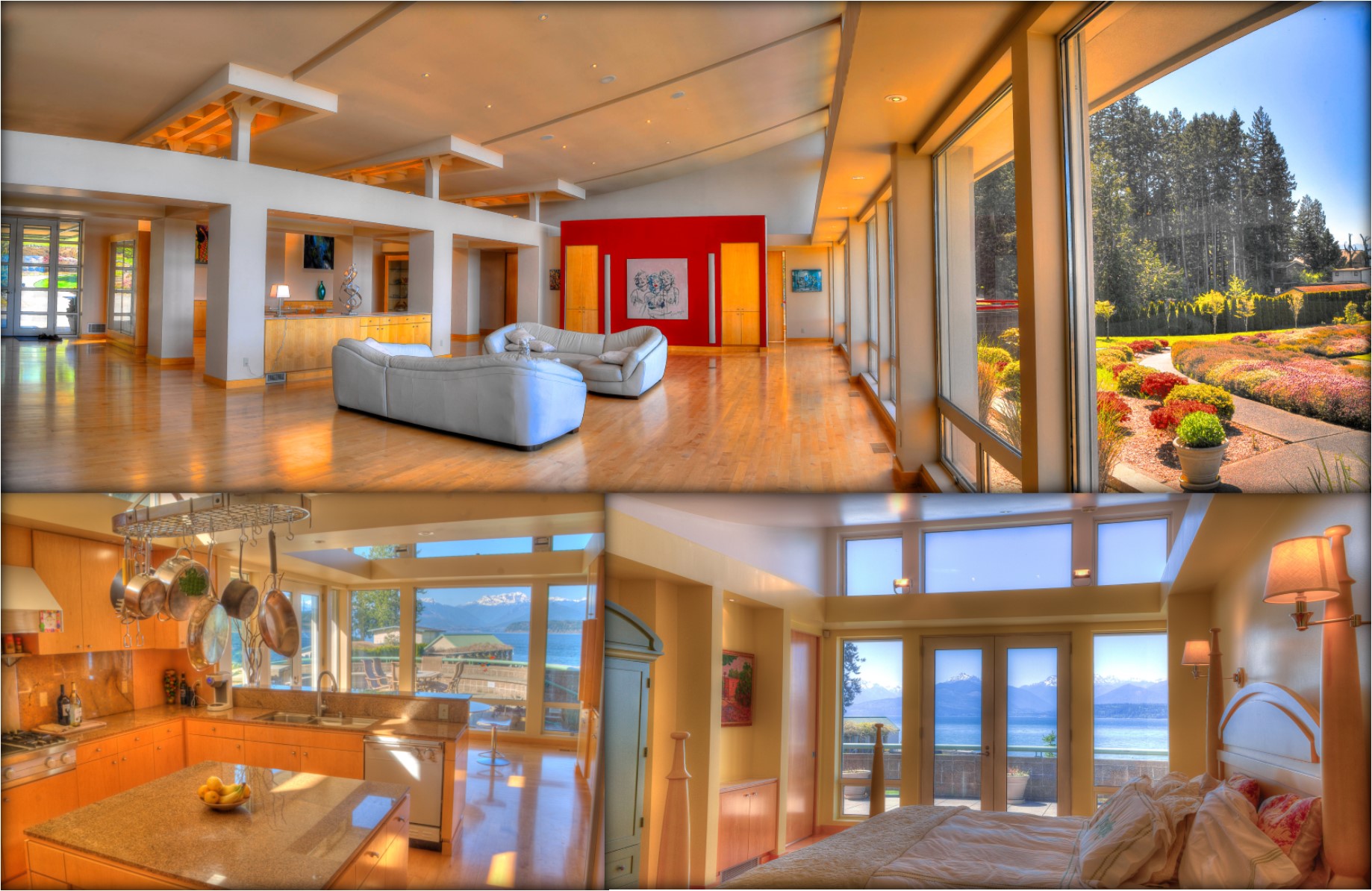 Abundant space for entertaining, spectacular entry, & gallery are fabulously lit. Master suite on main floor with luxurious master bath – marble throughout and glass shower. Gourmet kitchen complete with butler's pantry, commercial grade appliances & marble counter-tops. Private gated entry, drive-through 4 car garage, & automated boat house with rails. Enjoy commanding unobstructed vistas of Puget Sound's Hood Canal & Olympic Mountain Range.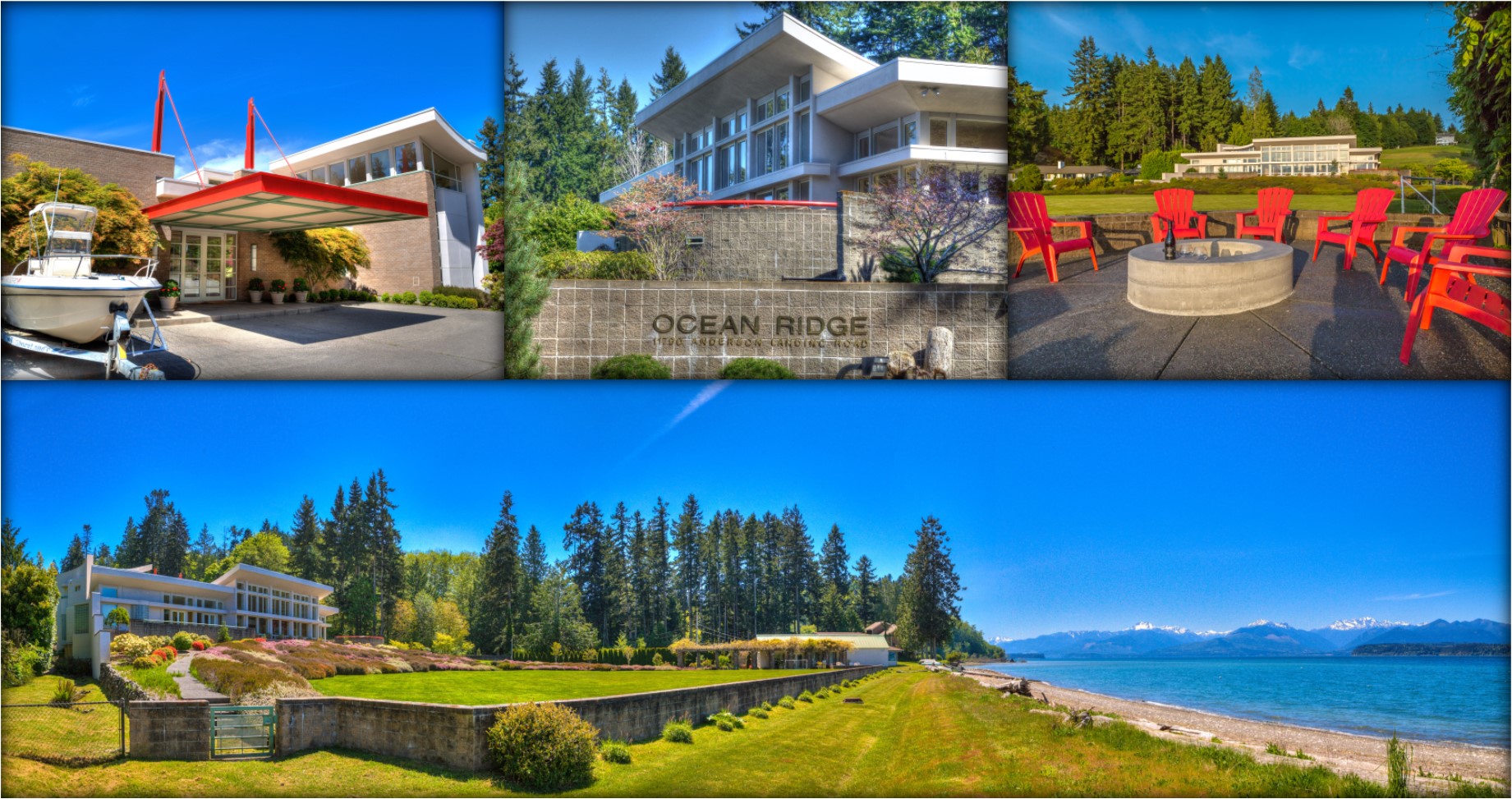 A rare gem, this property embodies the Northwest Lifestyle. Partake in the water's plentiful salmon, crab, oysters, shrimp and clams on your private no-bank beach & tidelands that extend out 1,127ft. Located just minutes from the new Olympic View Marina in Seabeck and just a short ways away from multiple World Class Golf Courses.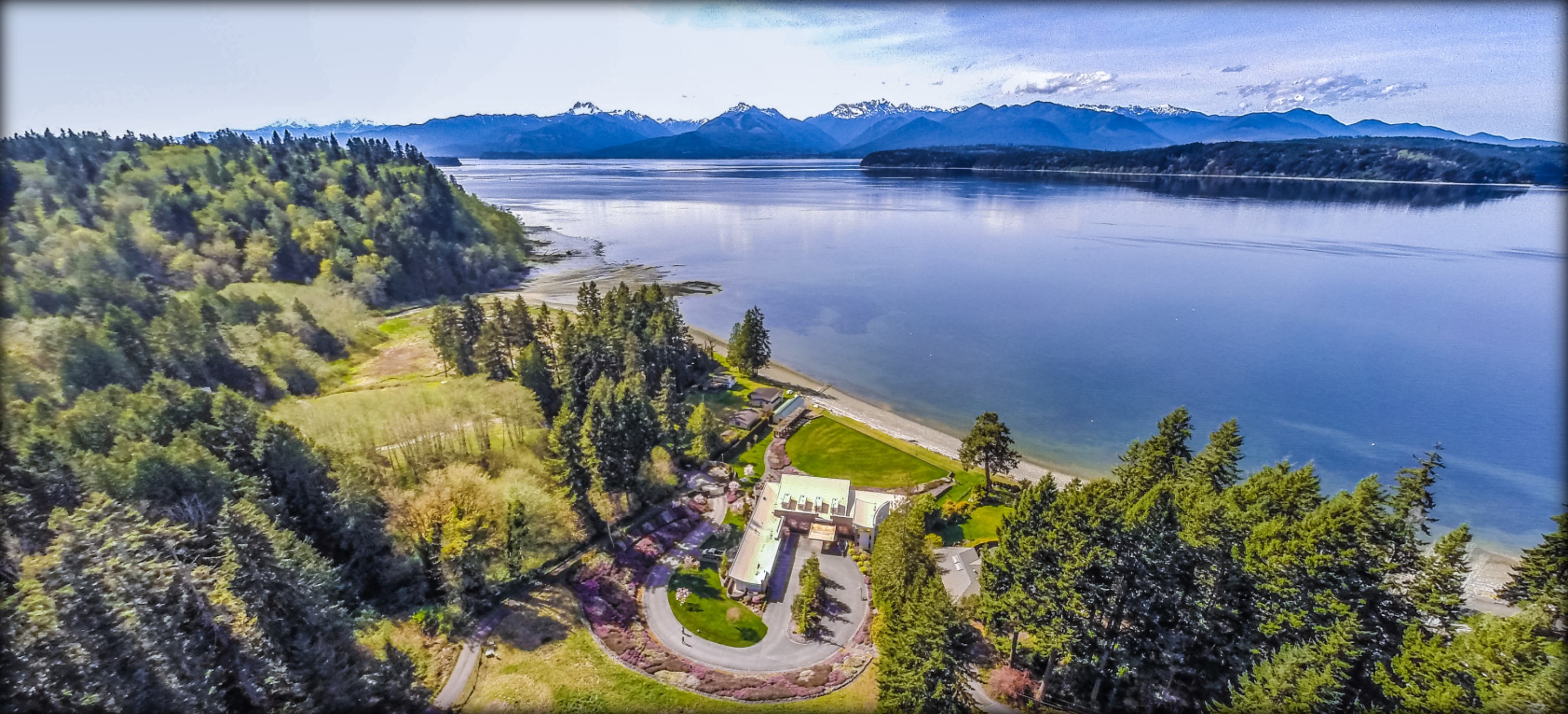 Come make this home your own and enjoy life at the OCEAN'S RIDGE.
– Irene & Chris Wurden
Virtual tour, Full Property Information,
About the Wurden Team, Testimonials, Facebook, Twitter