"There are very few people in the world like her. She is probably the closest person I know who wears a Halo.
And you can quote me on that."
– Ron Corcoran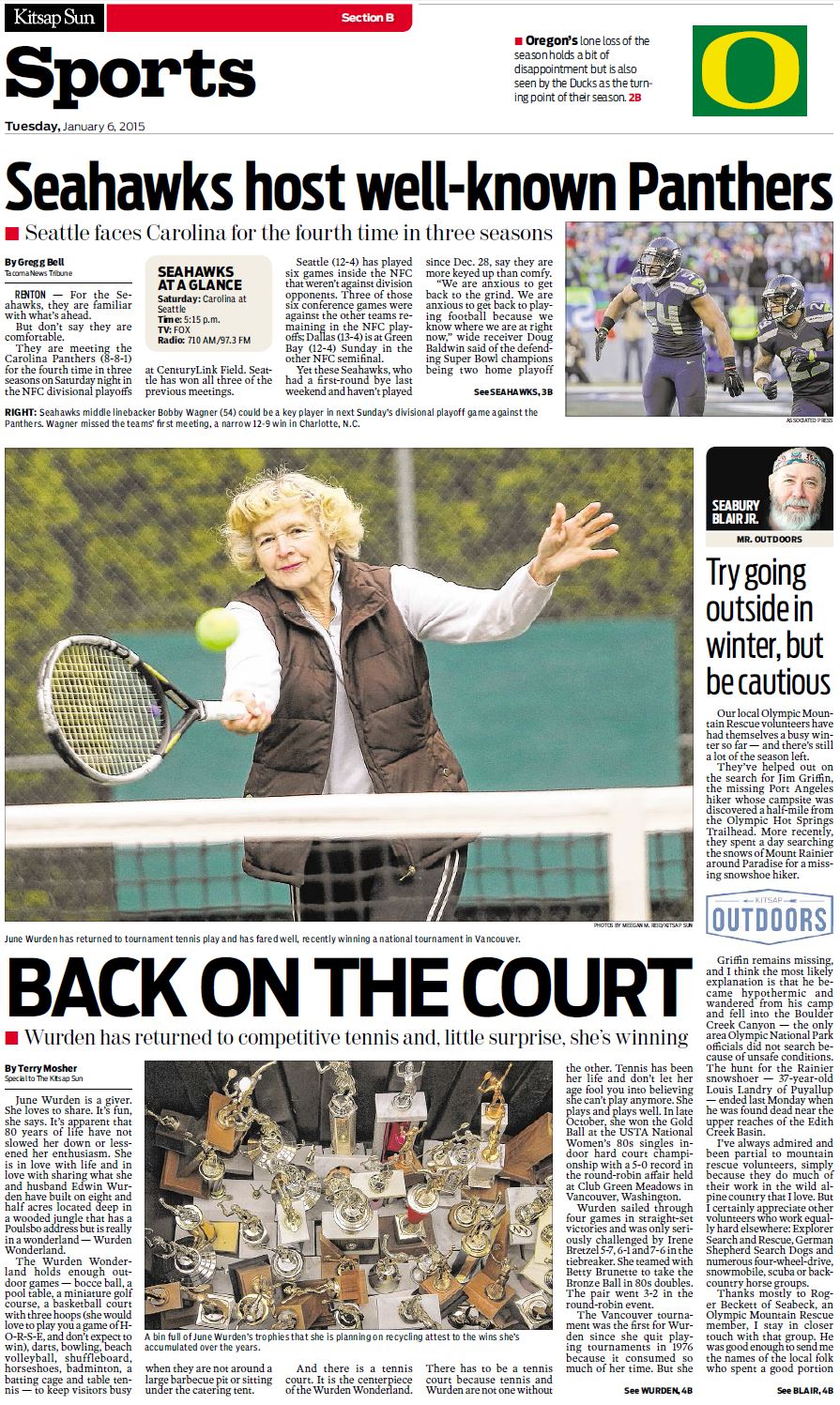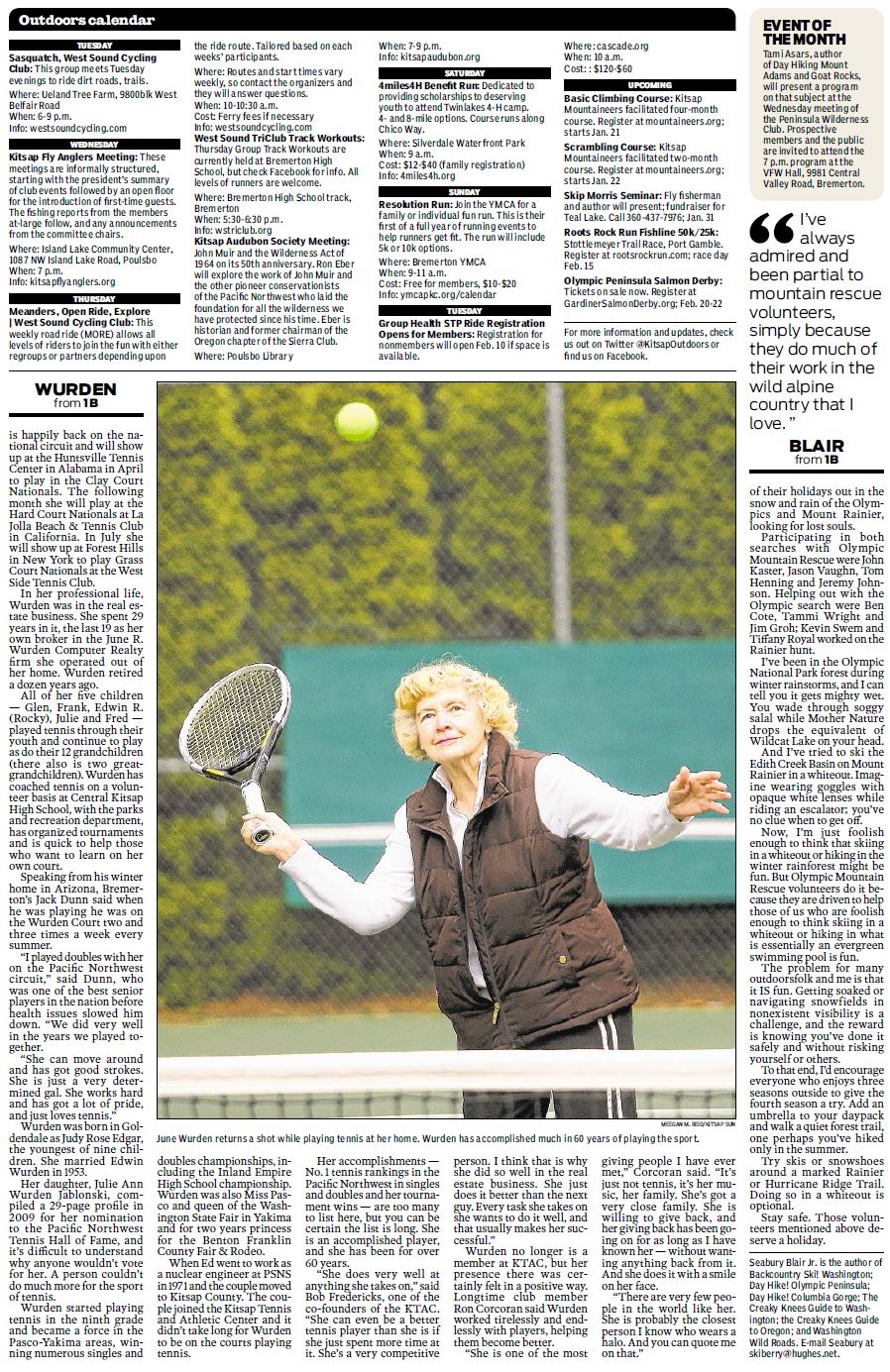 What an amazing woman! She is an inspiration to us all here at the Wurden Team. We hope to be like her at 80!
A daughter, a mother, a grandma, and a great grandma. We love you June!
– Irene & Chris Wurden
Online Article can be found here: Kitsap Sun

About the Wurden Team, Testimonials, Facebook, Twitter
Posted on January 6, 2015 at 9:58 pm
Irene Wurden
Category:
Uncategorized
Tagged

Champion, Community, June Wurden, Kitsap, Kitsap County, Kitsap Sun, Local Hero, Poulsbo, Real Estate, Success, Success Stories Kitsap, Tennis, World Tennis, Wurden Team
THANK YOU!
We are so proud to be a part of this amazing Community! Together with the generosity of donors like you we have helped raise over $1.1 million for the Windermere Foundation. All of these proceeds go directly to social service organizations that helped hundreds of families meet their basic needs.
DONATIONS & GRANTS Update through 2014 Quarter #3
Donations collected through third quarter 2014: $1,184,381.40
Percent raised through individual contributions & fundraisers: 64%
Percent raised through transactions: 36%
Number of grants awarded: 405
Average grant size: $2,559
At the Wurden Team we are proud to donate to the Windermere Foundation every time we bring a sale to a close. If you've bought or sold a home with us, then you are a part of the Windermere Foundation, and you have made a positive difference in the lives of your neighbors in need! This Year together we have made 28 direct donations to the Foundation! We cannot express enough how privilidged we are to work with all of you!
More information on specific programs can be found here. As well as the opportunity to donate to this important cause.
Have a fantastic day,
Irene & Chris Wurden
Posted on December 7, 2014 at 12:47 am
Irene Wurden
Category:
Uncategorized
Tagged

Bainbridge Island, Beachfront, Best Homes, best real estate agent, best real estate agents, Best Real Estate Negotiator, best realtor, Bremerton, Certified International Property Specialist, CIPS, Community, cost of selling your home, Donations, find a realtor – how to find a realtor, find real estate agents – how to find a real estate agent, finding a realtor, Hansville, home selling tips, Homes, house selling tips, how to find a real estate broker, Irene Wurden, Kingston, Kitsap County, Luxury, marketing your home, Port Orchard, Poulsbo, RE, Real Estate, real estate agent, Real Estate Agent Bremerton, Real Estate Agent Brownsville, Real Estate Agent Eglon, Real Estate Agent Hansville, Real Estate Agent Kingston, Real Estate Agent Kitsap, Real Estate Agent Port Orchard, Real Estate Agent Poulsbo, Real Estate Agent Seabeck, Real Estate Agent Silverdale, Real Estate Agent Washington, real estate agents, Real Estate Bainbridge Island., Real Estate Negotiation, Real Estate Negotiations, realtor, Realtors, Relocation, Seabeck, sell home fast, sell house fast, sell my home fast, sell your home fast, sell your home – how to sell your home, selling a home, selling house fast, selling your home fast, Silverdale, staging your home to sell, The Wurden Team, top real estate agent, top real estate agents, Washington, Washington RE, Water View, Water view Homes, Waterfront, Waterfront Homes, Waterfront Properties, ways to sell your house, Windermere Foundation, Wurden